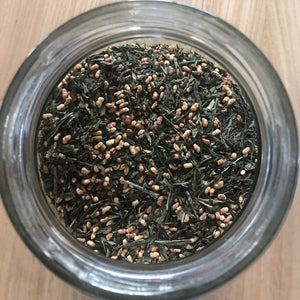 When I grew up on the coast every sushi meal at our favourite Japanese restaurant in Vancouver ended with genmai cha, (and often green tea ice cream too). I love the combination of the grassy greeness with the roasty rice rounding it out.

Thank you to Two Hills tea for importing such beautiful products.
Available in 100g increments of loose leaf, in a 100% compostable petroleum free plastic bag.