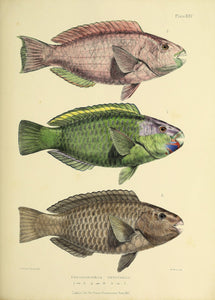 This is our first time ever carrying a coffee from Tanzania and won't be the last, in fact its the first of many. We already have a few favourites set aside that will be hitting our shelves later this summer.
Tanzania Itende JKT
"JKT stands for Jeshi la Kujenga, the Swahili name for the Tanzanian National Youth Service, a service division of the national army. The program evolved from the ideas of the TANU Youth League and was established in the wake of post-colonial independence in 1963 with programs to train and aid youth in areas of employment, justice, environment, disaster response and agriculture. 
Itende, founded in 1967, is one of the youth camps—one where they harvest and process coffee. The washing station is staffed by disadvantaged youths aged 13–23 who have volunteered to move to camp Itende for six months, in this case, to learn about coffee as part of the Youth Service. After completing the six month program, some participants graduate into other fields, some move to one related to the skills they learned at Itende—and some stay in coffee to create a career.
The Tanzanian Coffee Research Institute donated seedlings, and the area under direct cultivation, at 200 hectares, is now the equivalent of an estate and planted with Bourbon, Kent, and N39 between 1500–1652 meters above sea level.
Because of its intensive hands-on training, coffee from Itende showcases the possibilities resulting from intentional processing practices. At Itende, cherries are selectively harvested by block, floated, soaked overnight, then pulped the next morning before being washed, floated again through channels, and dried on patios over 7-12 days with shade nets used midday."
watermelon / orange blossom / almond