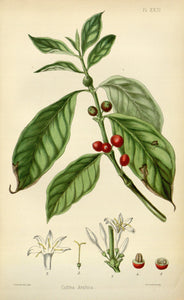 Lark now carries two different decaf coffees. Make a note in your cart if you'd like both or prefer to just have one kind. (We can even do half pound bags if you want 1lb at a time but want to have both!).

Our current selection is Colombia Sugar Cane Decaf (chocolatey and smooth) and Ethiopia Kossa Geshe Swiss Water Decaf (brighter/fruity/sweet).
Free shipping on orders over $55.